The Cauldron of Life, Tree of Life, Holiday quest location!
a Tree of Life quest location
ToL general descriptions
ToL index * Pathworking index
ToL Tarot Quest Location Introduction

---
---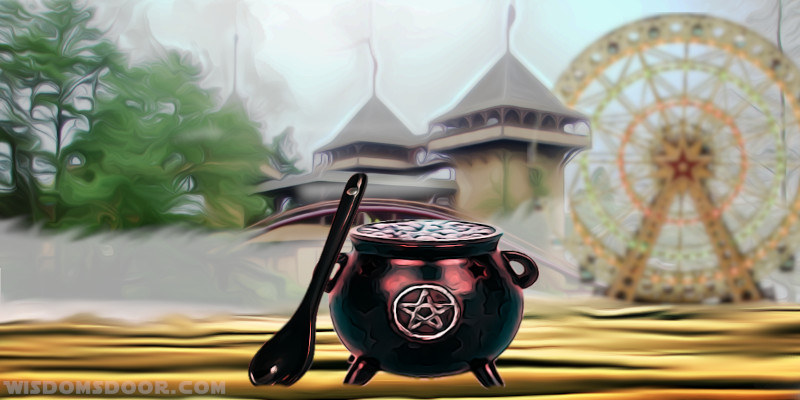 RC Radio: Cauldron of Life Adventure!


This Radio show is also on YouTube.
About
Located inside the Carnival Tree of Life location during Halloween is the Cauldron of Life. Take a drink from the cauldron and get a surprise visit from a deceased loved one, relative, or friend, or even someone from history.
With the sip also comes a personal gift from spirit to you. Be on the lookout for this gift manifesting in your life over the next couple days.
The message here is that you are a legacy that continues onward. You are connected to those that have passed on and you now carry the torch of the present and future in your hands. Carry spirit with you wherever you go and share your goodness with others.
Gifts and other info and things to do
Merlin has been seen here!
See also the Carnival
other stuff coming soon as we visit this location.
---
This article is from the current Reality Creator Series Books, or upcoming books, or website content. © copyright 1995 - 2022 by Tom DeLiso