Rose Cross of Protection (RCE)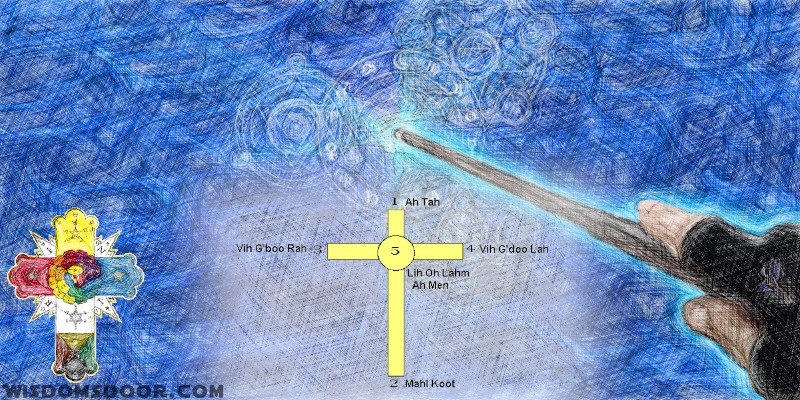 ---
---
pronunciation audio file
For Personal Protection and the Protection of others, as well as animals and things.
Notes:
Puts an Aura of protection around anyone or thing.
Lasts for 48 hours.
Use your hands in each position and say silently or aloud the words.
To protect yourself use the cross on yourself.
Translation: Thine is the kingdom, the power, and the glory, Amen
To protect others draw the figure in the direction of the intended object or person.
*source material for this exercise: "The Golden Dawn by Israel Regardie" and "Modern Magick by Donald Michael Kraig."
---
This article is from the current Reality Creator Series Books, or upcoming books, or website content. © copyright 1995 - 2022 by Tom DeLiso