Sandalphon
---
This article is from the current Reality Creator Series Books, or upcoming books, or website content. © copyright 1995 - 2021 by Tom DeLiso
---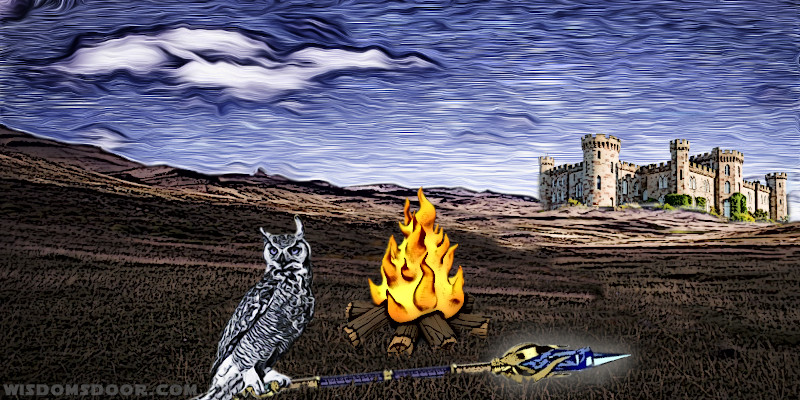 Archangel Sandalphon is a key figure in the Tree of Life journey. He is a guide and mentor and can be a good friend as well. Sandalphon has learned all the human lessons and knows what it is like to be human. Unlike other Archangels, Sandalphon is very much connected with the earth and all its mysteries. He is the most human like of beings you will meet on your TOL journey.
Sandalphon is a master of disguise, as I call it. He conveys more in his appearance than what he may tell you. Is he wearing a suit, jeans, bearskins, or his king outfit? The first time you meet Sandalphon in the Reality Creator Tree of Life journey it is in HAS Station. Here he is the beggar, or what I like to call him a displaced traveler. He will gladly look inside his backpack and hand you a gift from his travels. You meet him again in HAS Pub as a bartender or as a patron or both. He likes to kick back and relax with those he meets. In Castle Sandalphon, you meet him in his official capacity as guide and mentor to the Tree of Life journey. Here he will begin your journey deeper into the TOL and many wonderful adventures.
Note: As today is the beginning of our Tree of Life Christmas event for 2019, we venture to Castle Sandalphon to meet the man of the day, and to start a wonderful journey through the TOL.
About this picture: Sandalphon sits on his staff out in the woods using his Owl form. He waits for you to come and sit by the fire to have a chat with him.
Light, Peace
Hermes
---
Related Links: